Since we spent the morning being lazy, we decided to take the girls to a dog park in the afternoon to get their blood going.

We met a big solid black German Shepherd boy. They played frisbee together. Here they were sitting down together. Looks like my girls were talking about the big boy...lol
"What do you think of that big fella?"
Snowy & Sasha
Well Sasha found some friends and being a social butterfly but Snowy decided that I needed a protection (LOL) so she stayed close - plenty of chances to get some nice pictures of her.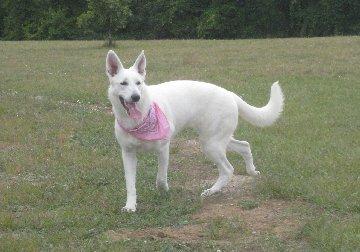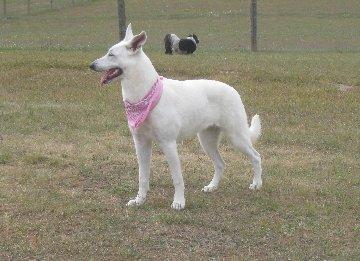 I just LOVE that tongue!! LOL